Aspirational Research
Learn from the best
Learn what your leading competitor is doing right, to identify common patterns and to spot new opportunities on how to reach your target audience.
Competitive Benchmark
Know where you are standing
Find out how your competition creates content and gains followers. Learn the characteristics of a successful post that engage and attract fans.
Optimize to stay ahead
Gain deep insights on what brings people to your competitor's online channels and see how well you stack up against their metrics.
---
Sign up for Free
Earned Insight
Measuring your campaign
Gain actionable context and insights around your owned and earned social activity, to better understand how you stack up against your closest competitors.
Social Signals
Amplify your content reach
Keep track of your engagement rates and align content with your target audience to make sure that you are on top of your social signals.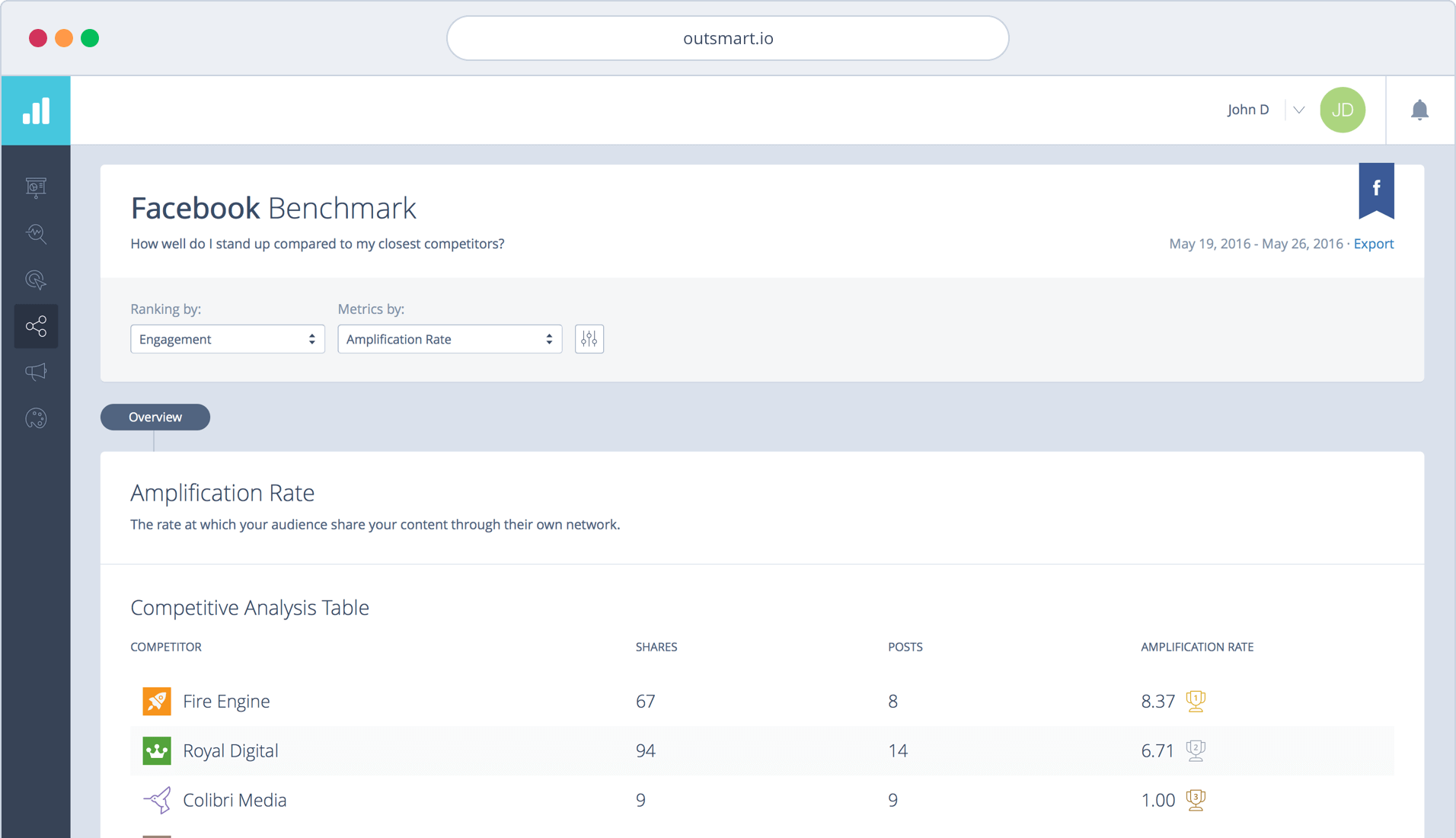 Marketing simplified
Outsmart helps you to centralize your marketing channels and tools in one place, so that you can focus on strengthening your strategy and achieving better results.
Start Your Trial Now